That's the first month of the year done and dusted. I feel like I've made a good dent in my 2020 reading target so far. I've so far managed to read a total of 12 books out of my reading target of 160 books. We'll see how close I am to meeting that goal in a few months time.
Blogging-wise this month, a little bit quieter on the reviewing side. I've reviewed 9 titles this month on the blog and I've included the links to my reviews below.
A Dark Matter by Doug Johnstone
The Mothers by Sarah J Naughton
Someone You Know by Olivia Isaac-Henry
Her Last Breath by Alison Belsham
Hold Your Tongue by Deborah Masson
I've attended two bookish events so far this year. On the 14th January 2020 I went to Waterstones Piccadilly where I met up with Karen from My Reading Corner and Meggy from Chocolate'n'Waffles. This was to listen to Harriet Tyce author of Blood Orange, Lucie Whitehouse author of Critical Incidents and Louise Candlish author of Those People.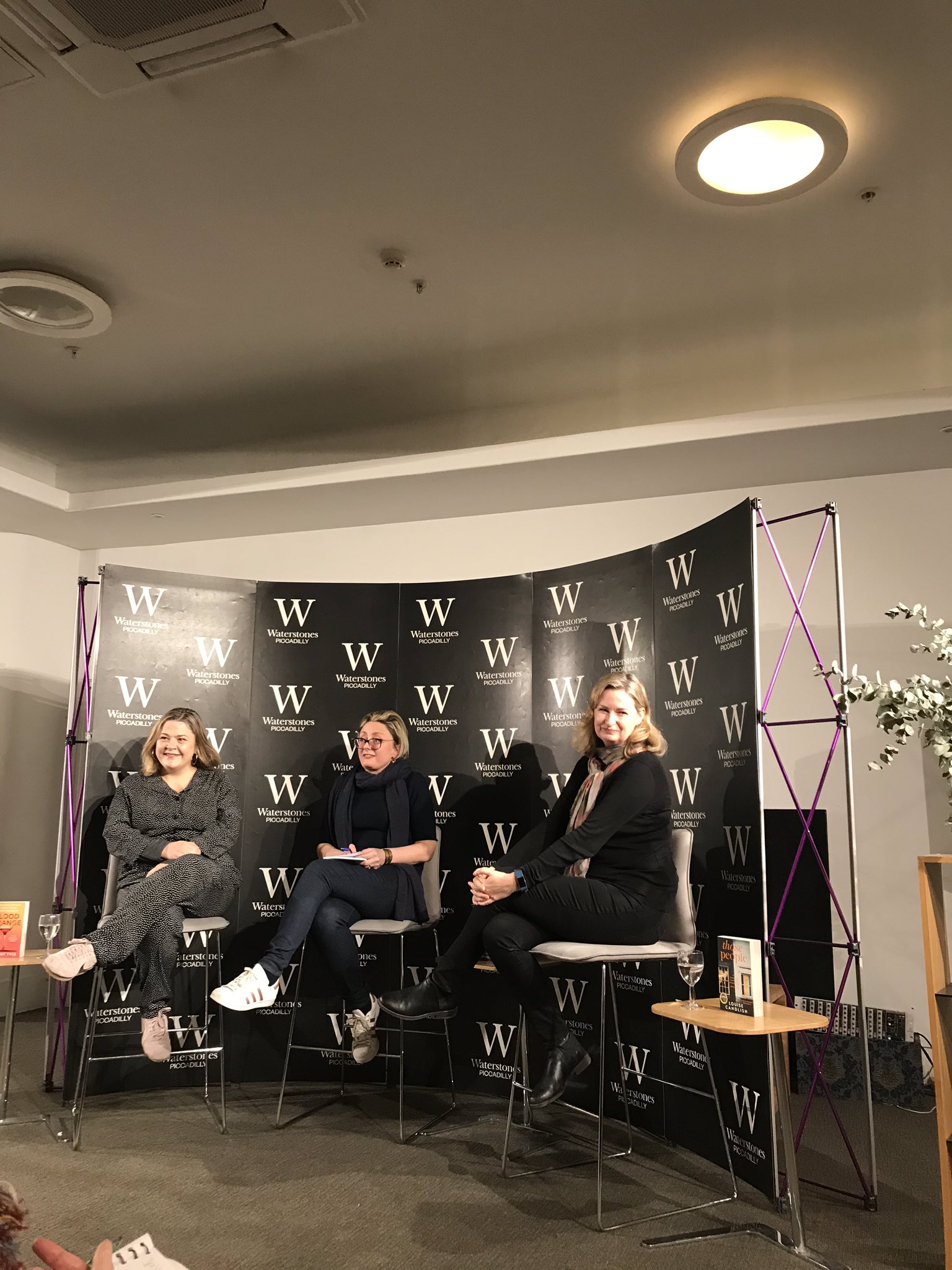 On the 29th January I traveled back into London, this time to The News Building at London Bridge for the HQ Fiction New Voices evening. Listening to the authors pitch their books definitely made me want to pick some of them up and start reading straight away. They only had sixty seconds to do this. One I do have an eye on is The Jigsaw Man by Nadine Matheson which is crime novel coming out in February 2021. It was great to catch up with old friends and meet some new faces for the first time as well.
With Sarah Swan, Linda Hill & Louise Jensen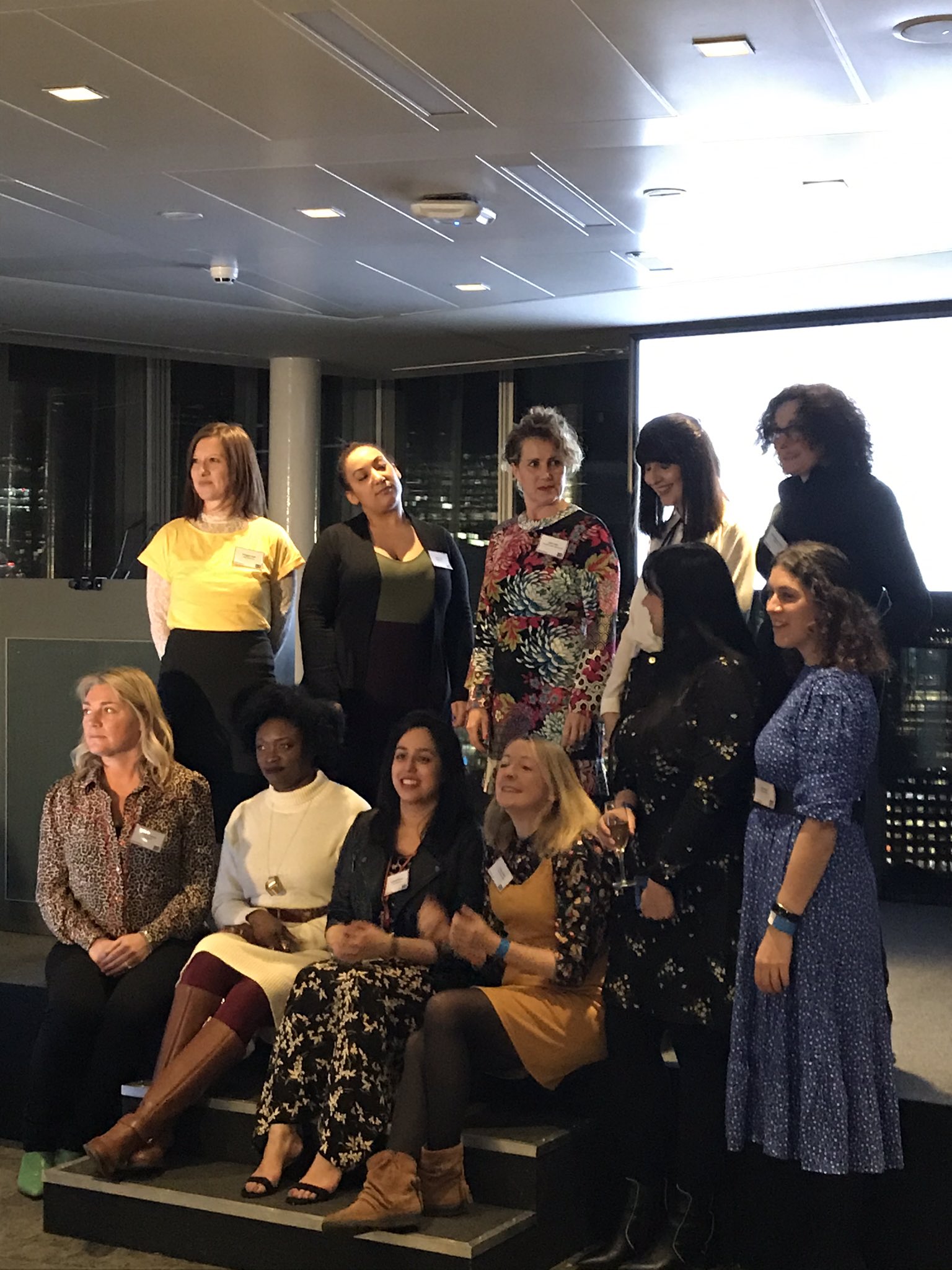 At the News Building 
I've got a few blog tours coming up in February, the first being Death Deserved by Thomas Enger and Jorn Lier Horst on the 1st. The Wreckage by Robin Morgan-Bentley on the 6th, Watching From the Dark by Gytha Lodge on the 13th, Liar Liar by Mel Sherratt on the 18th, The Holdout by Graham Moore on the 25th, Blood Will Be Born by Gary Donnelly on the 27th and Bury Them Deep by James Oswald right at the end of the month on the 28th.
Aside from reading books for blog tours, I've also managed to read a couple of books that weren't part of my schedule. I raced through Six Wicked Reasons by Jo Spain which I started on the night I bought it and by the end of the evening I'd devoured the first 100 pages. I've also been reading Prayer for the Dead which is the fifth book in the Inspector McLean series by James Oswald. I've actually fallen a bit behind on this series and I'm hoping to catch up before I read the 10th book for the blog tour.
That's about everything for this month. Let me know in the comments if you've read any of the books I've featured and what you think of them.
Happy Reading!