How comfortable are you lending books to friends and family?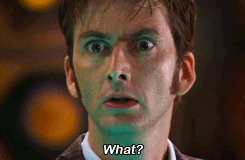 A few years ago I wouldn't even entertain the notion of sharing my books, but recently I have been more inclined to give books away, especially as I am running out room for books in my house. It sometimes feels that the floors might buckle under the weight of them. 😂😂
Over the years, I think I have definitely become a book hoarder, and it was once very rare that I let a friend borrow one of my books. But I had a very good reason for this after a very unfortunate incident which took place when I decided, in my naivety, to lend a book to a friend, who shall remain nameless.
Going back ten, twelve years ago, I was shocked to discover that my friend had never read the Harry Potter books. This was while the movies were still being made. We made a pact that if she read Harry Potter and the Philosopher's Stone, then I would read the first Twilight book which she'd loved and at the time wasn't my cup of tea.  We agreed and swapped books.
Several weeks later I asked if she had made any progress with the book as being the bookworm I was, I'd already read Twilight by that point. She assured me she had, but it wasn't until two to three months later that she finally said she'd finished it. When I was next at her house, she went to retrieve the book for me. The book had been battered and bruised, and the pages were torn. 😭😭😭
To say I was devastated was a big understatement. We are still good friends though.
It has taken me a long time to feel comfortable with lending books out again after this. I'm one of those people who, although I love reading books and re-reading them, I like to keep them in a pristine condition, as much as possible. I don't know if you're like this as well.
So how comfortable are you with allowing a friend or a family member to borrow a book? Like me, did you once find this idea absurd? Are you still reluctant to lend books out? Do you have a horror story similar to the above you'd like to share? Let me know in the comments.