I spotted this challenge on Bookworm Blogger's site on Friday and I thought I'd give it a go. I did share my stack on Instagram and Twitter but I thought I'd share it on my blog as well.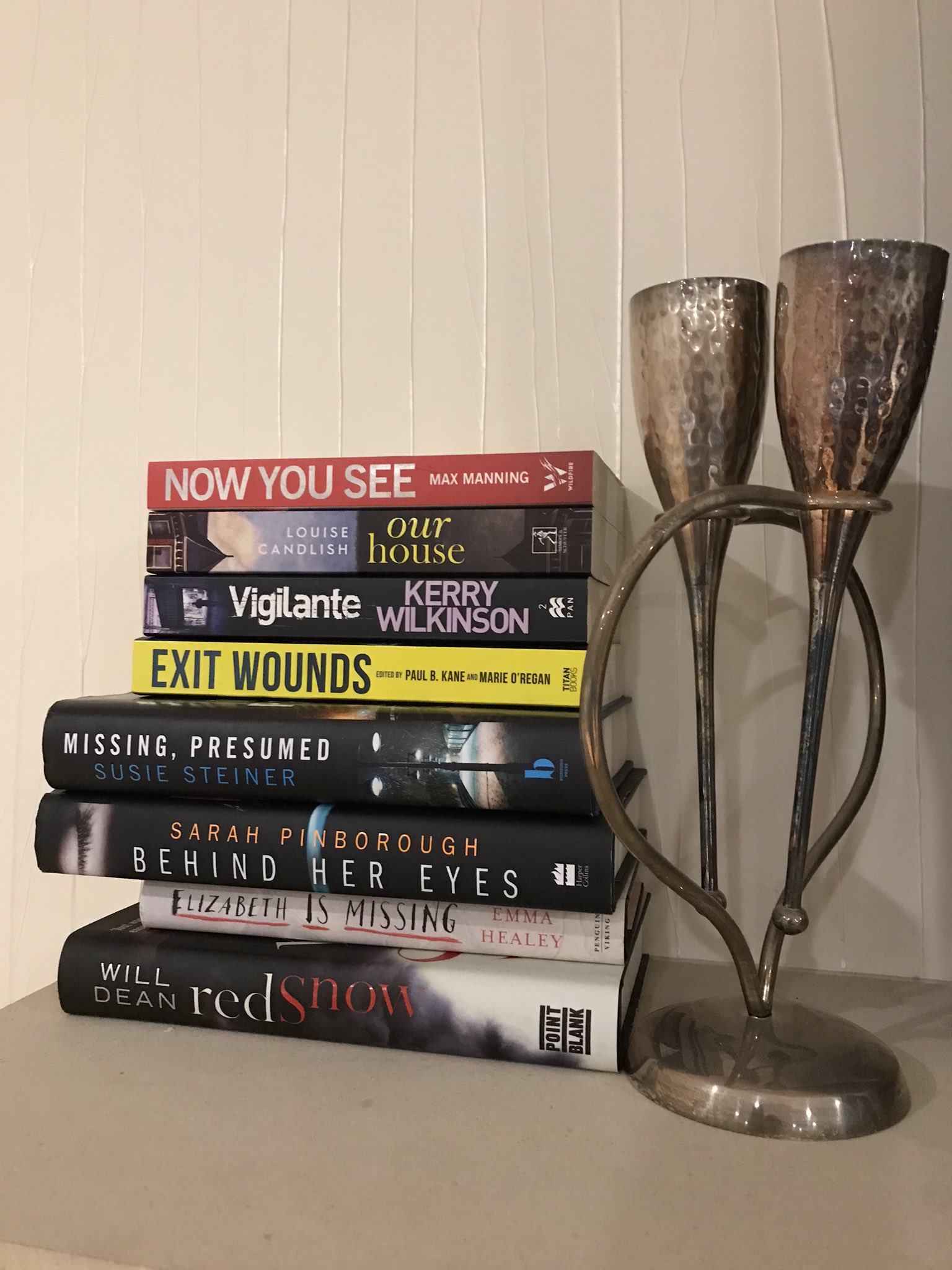 N – Now You See by Max Manning
O – Our House by Louise Candlish
V – Vigilante by Kerry Wilkinson
E – Exit Wounds
M – Missing, Presumed by Susie Steiner
B – Behind Her Eyes by Sarah Pinborough
E – Elizabeth Is Missing by Emma Healey
R – Red Snow by Will Dean
Out of all the books I have in the house I only found two titles beginning with V but I enjoyed the challenge. Have you read any of the books featured here?