So it looks like we're starting to ease out of lockdown here in the UK after two long months. I think it's still going to be a long time before the world is going to be fully up and running though, but I'm glad that we're getting some normality back.
I've tried to be as productive as possible during the last month. I've been working on my work-in-progress, and I've written a short story, the first one I've written in a long while and posted it on the blog. As per usual, I have had plenty of reading to keep me busy as well. I've now so far read 63 books towards my Goodreads challenge of 160.
I also received an exciting proof in the post which is the new novel from Harriet Tyce, The Lies You Told.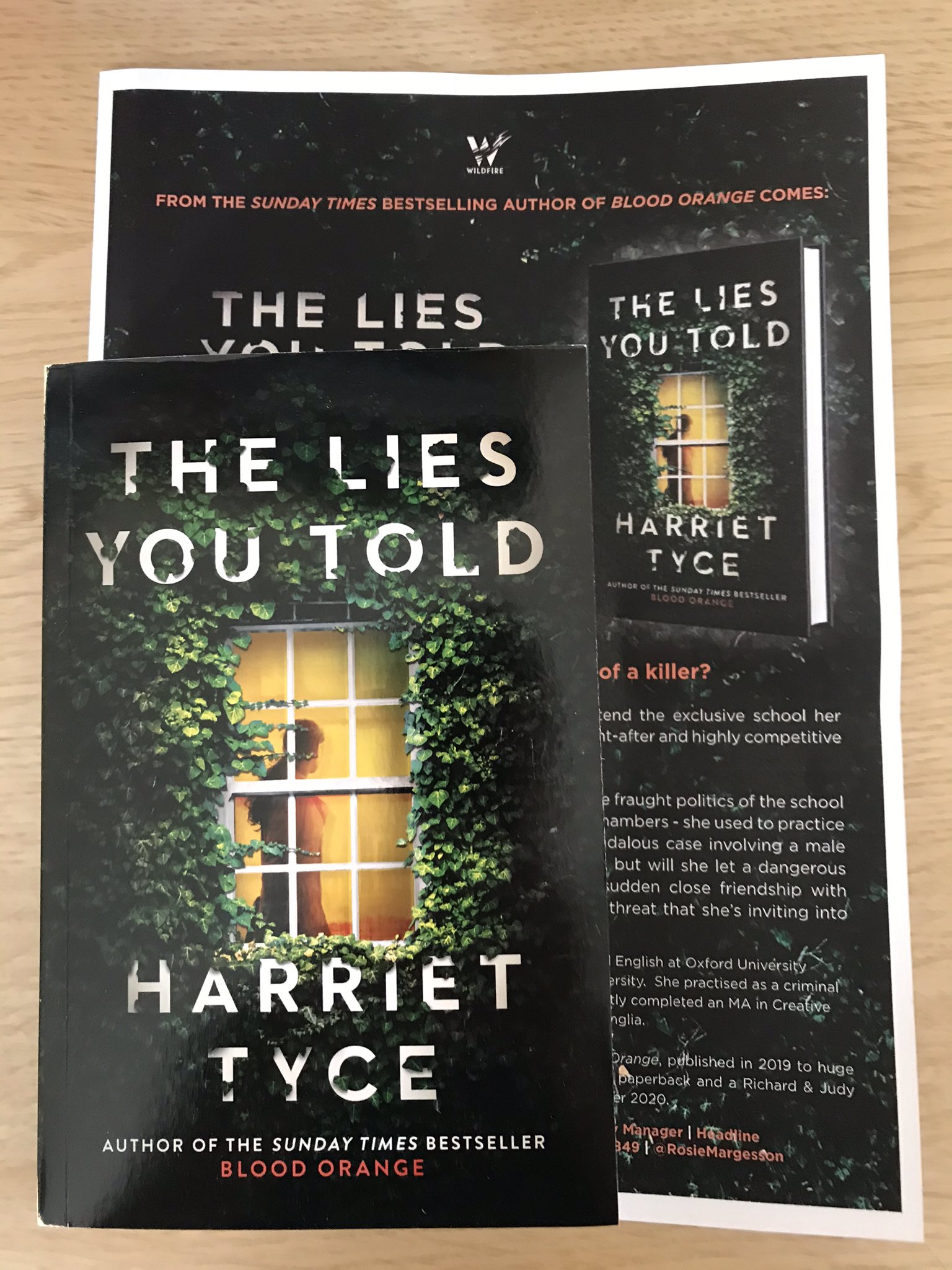 I've taken part in seven blog tours this month and I've included the link to them below in case you missed any.
Ash Mountain by Helen Fitzgerald
Ground Rules by Richard Whittle
Killing Mind by Angela Marsons
The Creak on the Stairs by Eva Björg Ægisdóttir
Winter Rising by Alex Callister 
He Started It by Samantha Downing
I've also bought three new titles this month, Curse the Day by Judith O'Reilly, The Secret Child by Caroline Mitchell and Down to the Woods by M.J. Arlidge. I've also pre-ordered Troubled Blood by Robert Galbraith and The Last Resort by Susi Holliday, both books are out later this year.
Next month I have eight blog tours coming up. Before I Say I Do by Vicki Bradley on June 3rd, The Toybox by Charly Cox, June 6th, The Last One To See Her by Mark Tilbury, June 7th, Safe by S.K. Barnett, June 18th, Blood Red City by Rod Reynolds, June 22nd, The Last Wife by Karen Hamilton, June 23rd, The Bone Jar by S.W. Kane, June 29th and The Waiting Rooms by Eve Smith, June 30th.
At the moment I'm currently reading The Shadow Friend by Alex North and The Other People by C.J. Tudor.
I hope you're all keeping well and safe. That's all from me this month. Happy reading!